Senior Staff
Thomas E. "Rusty" Skinner, JR.

Chief Executive Officer

Dale French

Executive Vice President
Thomas E. "Rusty" Skinner, JR.
Chief Executive Officer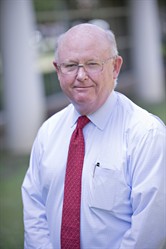 Rusty Skinner has served as the CEO of CareerSource Citrus Levy Marion since its formation in 1996 when the organization was known as Workforce Connection. He graduated from the University of Florida with Bachelor's and Master's degrees, and has worked in the workforce development arena since 1973. Rusty has more than 36 years of experience in workforce programs, 21 of those years in the Citrus, Levy and Marion counties region.
Prior to coming to the area, Rusty managed the City of Jacksonville's Central Service Department, which comprised the support divisions of Jacksonville's consolidated government, from 1987 until 1991.
He has served on the boards of a variety of community organizations, including local economic development organizations and early learning coalitions. Rusty has held leadership positions with the Florida Workforce Development Association (FWDA), the professional organization that represents Florida's local workforce system, and served as its President in 2009 and 2010. In 2013, he was name the Florida Economic Development Council's Toni Jennings Workforce Development Professional of the Year and has received the Citrus County Economic Development Council's Award of Excellence in recognition of his leadership and support.
Rusty is a Vietnam War veteran, serving in the United States Army for two tours of duty in Vietnam. He and his wife, Susan, have two children, Bridget and Ian.
Dale French
Executive Vice President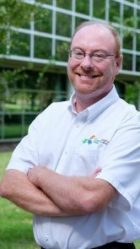 Dale has been in workforce development for more than 19 years, working in and managing the many projects, programs and grants delivered by CareerSource CLM.
He began his career in workforce development with the Withlacoochee Workforce Development Authority as a contractor to the regional board.  He later became the director of operations with the board in 2011 where he has been responsible for overseeing daily operations of the career centers, the associated programs, and has led efforts in acquiring over $5 million across 12 competitive grants.
Dale is a certified Professional in Human Resources (PHR®) from the Human Resources Certification Institute, globally certified in project management as a Certified Associate in Project Management (CAPM®) from the Project Management Institute, and a Florida Certified Workforce Development Professional (FCWDP) through the state of Florida.
Prior to relocating to Florida, he worked in retail operations management for Staples, Inc. and Dunham's Athleisure, as well as B2B marketing and sales with Sam's Club, a division of Wal-Mart corporation.
Dale is active within the three-county workforce region serving on several boards and committees.  He has recently served as a board member for the Levy County Disadvantaged Transportation Board and is currently serving on the board of the Early Learning Coalition of the Nature Coast.  He also serves on the Board of Governors for the Marion County Continuum of Care (CoC), chairs the Resource and Referral subcommittee for the CoC, and is a member of the Financial Visioning Council for the United Way of Marion County.
Dale currently lives in Silver Springs and spends his spare time dirt biking, kayaking and restoring vintage arcade and pinball machines. His love of music and performing has kept him an active member of Marion County's Kingdom of the Sun Concert Band where he has played tuba with the group since 2004.