Short-Term Training
and eLearning
Scholarships for short-term training may available to eligible job seekers in Healthcare, Information Technology, and Manufacturing/Logistics.
Call Center Techniques – Latitude U
There's more to answering a phone than saying "hello." Polish your phone call center skills by learning how to create positive phone relationships and the basics of phone performance, communicating with style, effective voice messaging and how to effectively handle angry and abusive callers.
These self-paced training courses are divided into short lessons with real-world examples that clearly illustrate top concepts and issues. Training provides plenty of practice situations, drag-and-drop interactive choices, and opportunities for feedback. Once you have completed training, click here to have your training validated with a Prove It! test.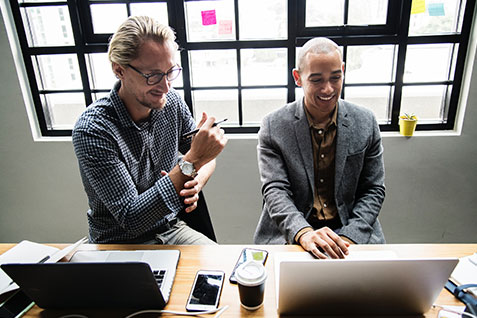 Keyboarding
Having a certified typing score is a huge plus in today's competitive marketplace and may just give you that critical edge when it comes to being selected for the right job.
This website is an online typing tutor and keyboarding tutorial for typists of all skill levels. This website includes entertaining typing games, typing tests, and official typing certification sanctioned by the Typing Institute of America. Once you have completed training, click here to have your training validated with a Prove It! test.
Online Language Courses
Expand your cultural horizons and develop a valuable workplace asset.
Workplace Skills / Social Media
Social media is the blending of technology and social interaction for the purpose of communication and co-creation in today's world. More and more, social networking is also becoming an effective job-search tool.
WORKPLACE SKILLS / SOCIAL MEDIA BEGIN TRAINING
More No-Cost Training
More no-cost training courses that can enhance your skills to help you stand out from the crowd. By clicking the link below you can easily get registered for the fee-free eLearning courses of your choice.
Other Local Training Opportunities
College of Central Florida offers many noncredit courses.
View the Fall 2017 Catalog.
Marion Technical College
www.MarionTC.edu