A job search can be frustrating. We're here to make it easier and less stressful.
Whether you're entering the workforce for the first time, an existing professional, re-entering the workforce, a military veteran or looking to enhance skills for better earning power, CareerSource Citrus Levy Marion can assist in preparing and referring you to leading employers. Our staff will provide support with all aspects of your career development and enhancement.
New Job Search? Start Here!
Whether you are a professional, skilled worker, returning to the workforce or just starting out on the path to employment, customized Career Success Plans have proven to be successful when it comes to landing the job you want.  To start working with an expert on our services, click the button below.
Get Started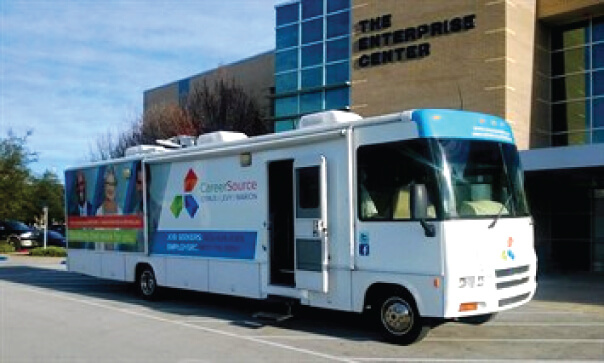 Career Resources
Our team of professional job readiness and career coaches can help you create and post a resume that gets results by connecting you with thousands of employers, in our own community and throughout Florida. From educational and training opportunities to networking events, job fairs and referrals to our job-search resources, CareerSource Citrus Levy Marion has what you need to help you compete in today's labor market.
Career Development:
Career Assessments – not sure of your career path? We have tools to help you discover the right path based on your interests and skills.

Talent Pipeline – connecting candidates to great careers in our three-county region. Learn more about how we're funneling talent toward training and career opportunities.
Youth Programs:
Career Awareness Public School Program – see how public school programs that prepare students for careers in manufacturing, logistics and information technology.

Marion County Youth Expo – Now in its fourth year, this two-day event introduces middle- and high-school students to career opportunities and the local post-secondary programs to get them where they want to go.