CareerSource Citrus Levy Marion Can Help You Find the Best Talent for Your Business.
Your Business Development Manager and team serves as your personal point of contact and will assist you through every aspect of CareerSource Citrus Levy Marion's business services. We know that finding the right talent is essential to your success. With each recruitment request, we develop a customized plan based on your specific needs.
"It's like having your own HR team, we felt like they were an extension of our company." – Maria Mayer, HR director, SITEL
Ready to Find Top Quality Candidates? Start Here!
Recruiting quality candidates to fill your open positions doesn't have to be time consuming and expensive. Explore the value of our fee-free services.
Get Started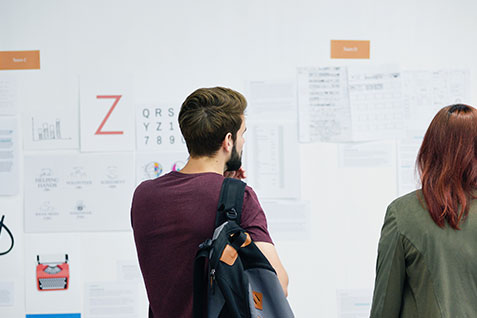 APPLICATION CENTER
We can minimize career seeker traffic at your place of business by accepting applications on your behalf. Our Business Development Team can sort and screen applications to ensure candidates' skills/experience match your requirements. We can even provide signage to place at your location, referring job seekers to CareerSource Citrus Levy Marion centers. Is your business new to the area and suitable corporate space is not yet available? CareerSource Citrus Levy Marion can provide support services, such as office space and equipment, as well as space for interviews, orientation and training.
EMPLOYER SPOTLIGHTS
If your company needs to hire multiple positions, we can host an Employer Spotlight Recruitment Event at the location of your choice (yours, ours or another suitable facility). These events allow you to meet and interview multiple candidates in a single day; we can even set up computer labs so candidates can been screened. CareerSource Citrus Levy Marion coordinates the event, including scheduling applicants for you to interview.
JOB FAIRS
CareerSource Citrus Levy Marion hosts Jobs Fairs featuring multiple employers. These events provide the opportunity for you to meet and speak with numerous candidates with a diverse range of skills and experience. CareerSource Citrus Levy Marion coordinates and promotes the event and provides logistical support.
Click the link below to find the Business Development Service that best fits your business's needs
Business Recruitment Services