Construction Core Program
The Construction Industry is booming, and with employment projected to grow 13% by 2026, so is the need for skilled workers.
Marion Technical College's 28-hour Construction Core program is not enrolling new students until further notice. Check back for updates or call 352-671-7204. When in session, classes meet Monday, Tuesday, Wednesday and Thursdays from 5-9 p.m. at the new MTC East Campus. Tuition assistance for eligible students is available through CareerSource Citrus Levy Marion. Job placement support with local businesses is also available through CareerSource CLM.
For program information, call 352-671-7204 or email [email protected].
For tuition assistance, call 352-732-1700, ext. 1410 or email [email protected].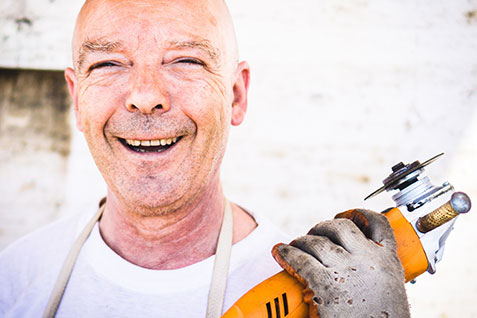 Graduates have the opportunity to earn the NCCER Blue Card industry certification and may be eligible for six (6) months credit towards a Construction Apprenticeship Program. The cost for taking the certification exam is included in the program fee. Graduates will also receive job-placement support with local construction businesses.
SCHOLARSHIPS ARE AVAILABLE! For information about tuition assistance for eligible students call CareerSource Citrus Levy Marion at 352-732-1700, ext. 1410 or 800-434-JOBS, ext. 1410 or email [email protected].
For more information about the Construction Core program, contact Earl Scott, MTC career education facilitator, at 352-671-7200 or [email protected]